The LIFE4FIR project consortium met again in Sicily in November 2021 for the periodic monitoring meeting (agenda available here). A two day full of activities!
During the first day, the beneficiaries and the external monitor met in the beautiful headquarters of the municipality of Polizzi Generosa to discuss the results obtained and the activities planned for the coming months.
In the afternoon, after the meeting, the participants moved for a visit to the Seed Bank set up inside the Abies Nebrodensis Museum, in the municipality of Polizzi Generosa.
During the visit it was possible to observe the first samples of seeds stored for conservation: this activity is of fundamental importance for the maintenance of the germplasm of the species.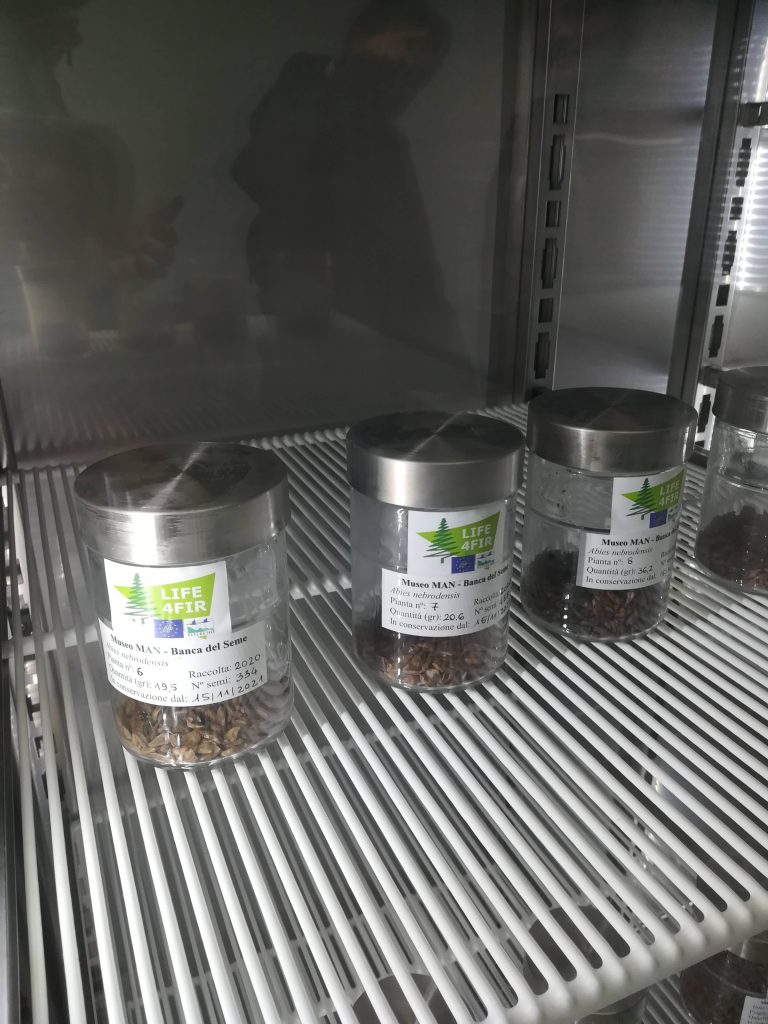 The second day was dedicated to an excursion to the original settlement of Abies nebrodensis. The walk along the path of the Abies was organized to show to the monitor the interventions carried out, with particular attention to the installation of the new fencing system around the trees and the video surveillance system.