On Sunday 10th November 2019 a group (about 100 people) of members of the FIAB, the Italian Friends of the Bicycle Federation of Catania visited the Madonie Park on the occasion of the thirty-year establishment of the Park.
Visitors expressed great interest in the activities carried out for the preservation and conservation of the Abies nebrodensis and the new actions and interventions planned in LIFE4FIR project, illustrated by the Park Director Dr. Peppuccio Bonomo.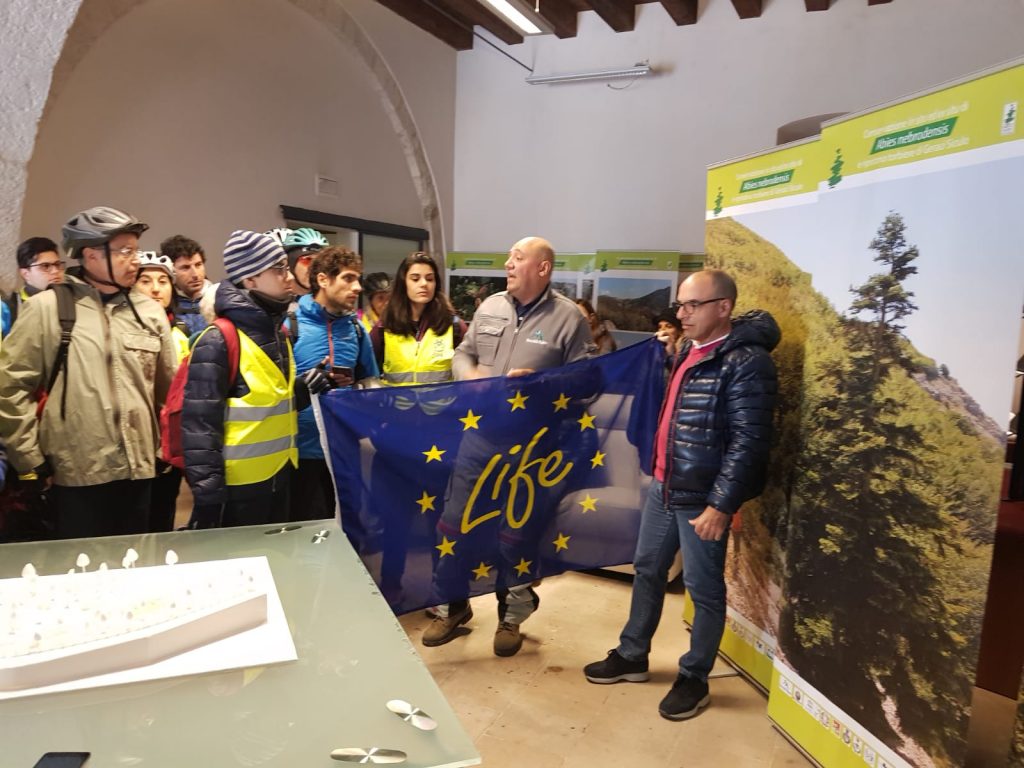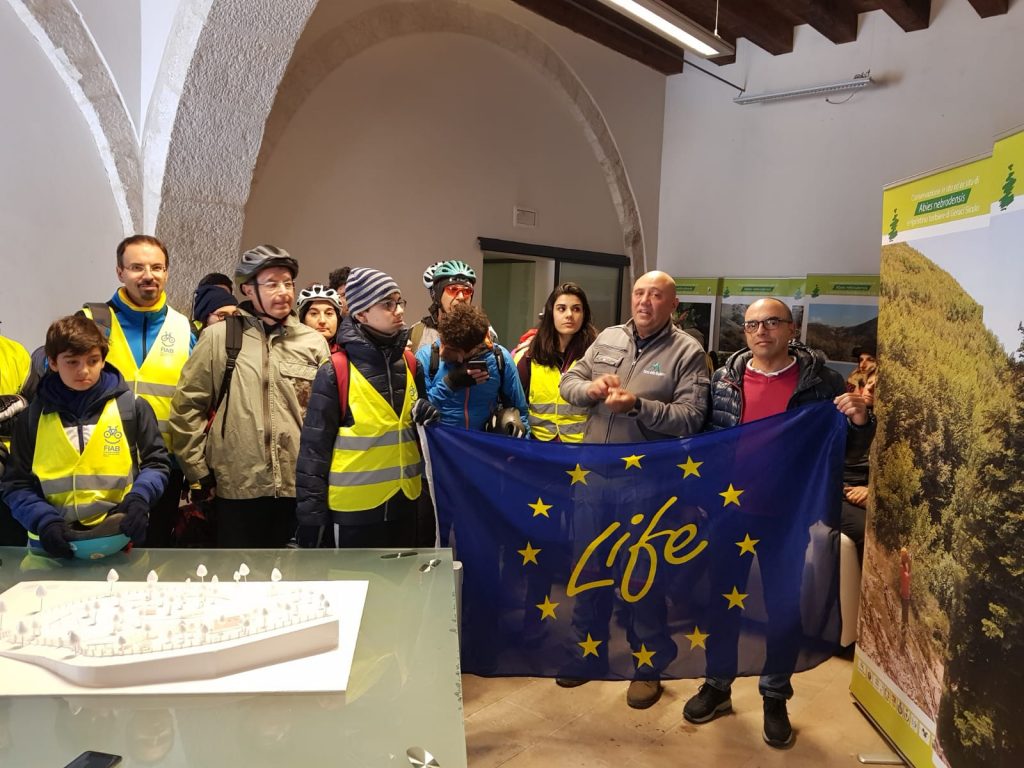 Two moments of the meeting with the FIAB members visiting the Madonie Park.