The LIFE4FIR project consortium organized a technical course on the grafting of Abies Nebrodensis at the Piano Noce nursery on 18 November 2021, where the IBE-CNR experts gave a theoretical and practical lesson to the technicians and workers of the Region and the Madonie Park Authority.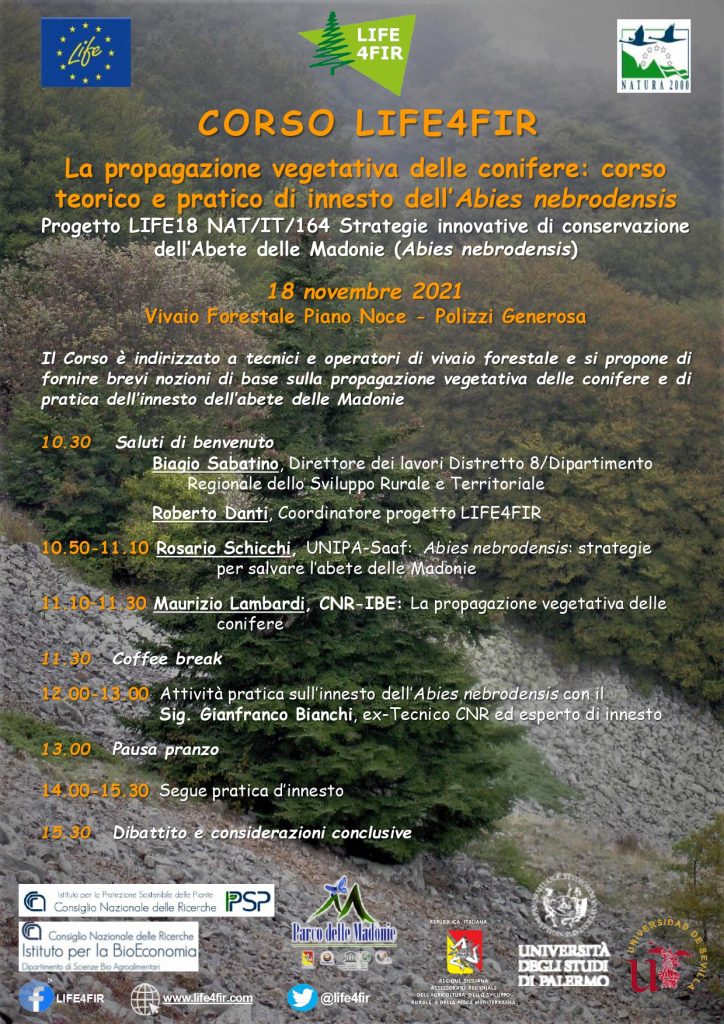 The course was designed with the aim of providing brief basic notions on the vegetative propagation of conifers and the practice of grafting the Madonie fir, in order to promote the conservation of the species through the creation of a clonal arboretum.
Here are some photos taken during the event.