From 20 to 22 November 2019, LIFE4FIR partners met for three days of work the Madonie Regional Park for carrying out the technical activities foreseen in action A1 "Development of a protocol for the genetic characterization of the natural population of Abies nebrodensis and optimizing its propagation and conservation at cryogenic temperatures of organs and tissues".
Samplings and surveys were carried out both in the natural population and in the nursery "Piano Noce" where seedlings of A. nebrodensis are produced using the seed harvested from mature plants.
The team of the University of Seville carried out samplings for the genetic characterization of the natural population (sub-action A1.1) and of the plants raised in the nursery (sub-action A1.2).
The IPSP-CNR team carried out surveys and samplings to assess presence and impact caused by pathogens and adverse environmental factors both to plants of the natural population and to plants grown in nursery. The different types of alterations of the vegetative state were defined and samples were collected for subsequent laboratory analysis (sub-action A1.3).
The IBE-CNR and CIRITA-UNIPA team began analyzing the seeds obtained from the cones collected in autumn to evaluate the germination rate and to develop protocols for the low-temperature seed conservation and cryopreservation for organs and tissues.
In carrying out activities in the forest and in the nursery, researchers were helpfully supported and guided by the technical personnel of EPM and DRSRT. We spent three days of intense work in the name of a positive atmosphere of collaboration.
The LIFE4FIR project visited the Museum of the Abies nebrodensis just set up in the town hall of Polizzi Generosa. As requested by Mayor, the opportunity to establish here the seedbank and the cryobank planned by the project is being evaluated.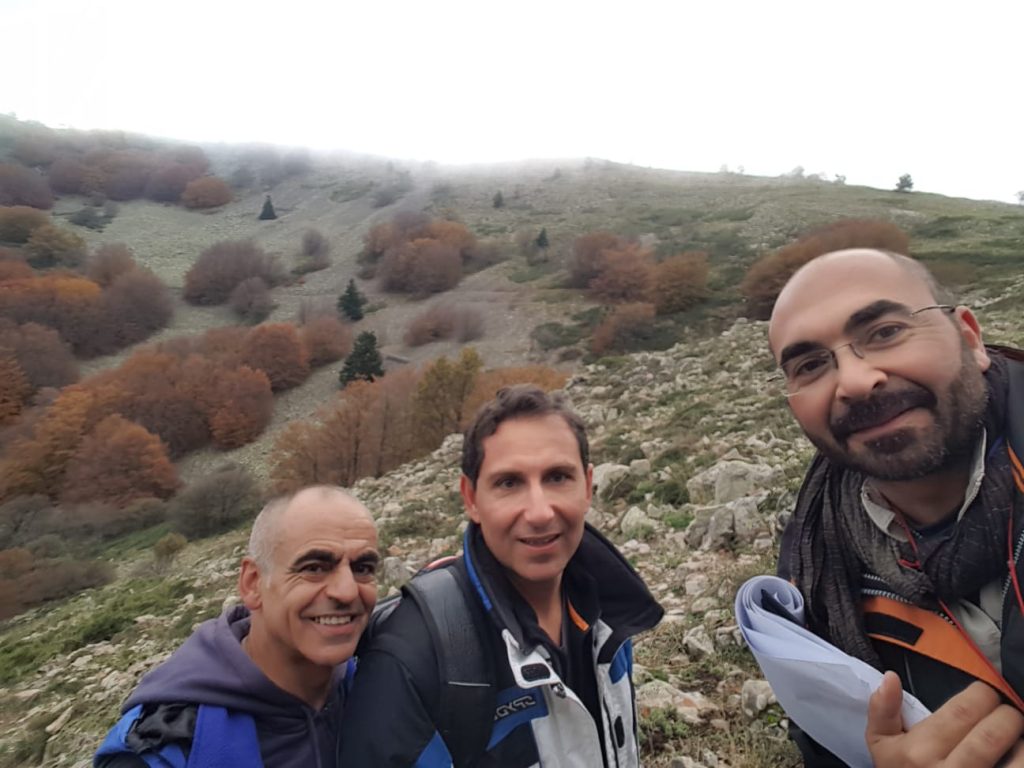 While sampling of the natural population for genetic analysis (action A1.1). In the background some scattered trees of A. nebrodensis are visible.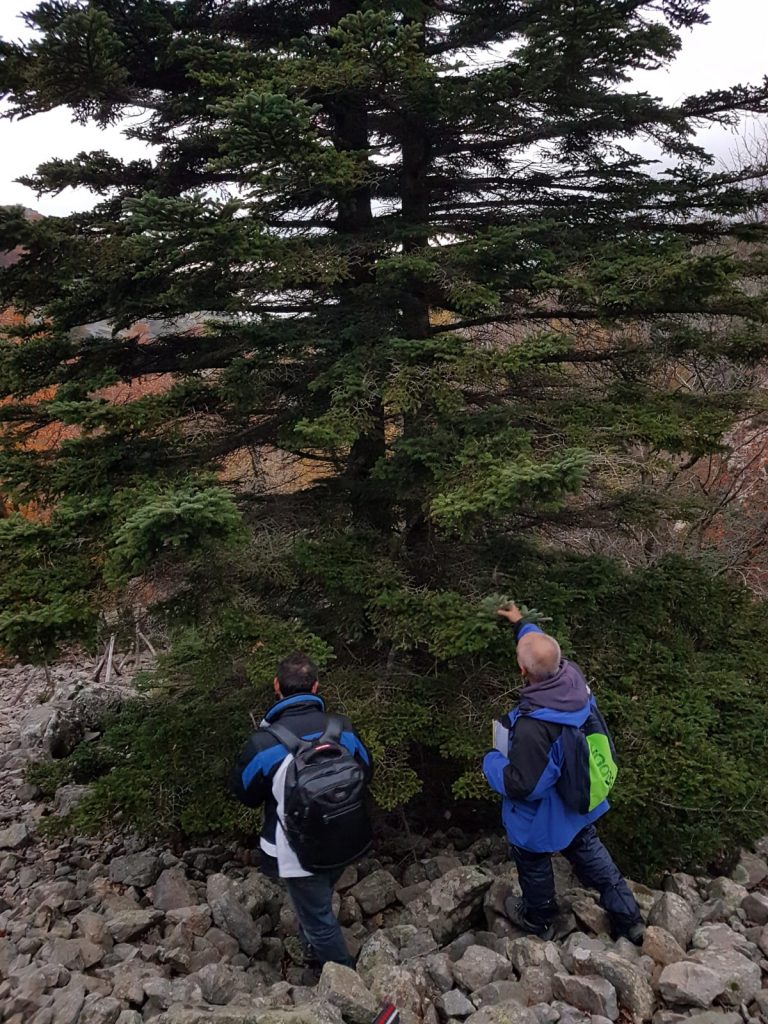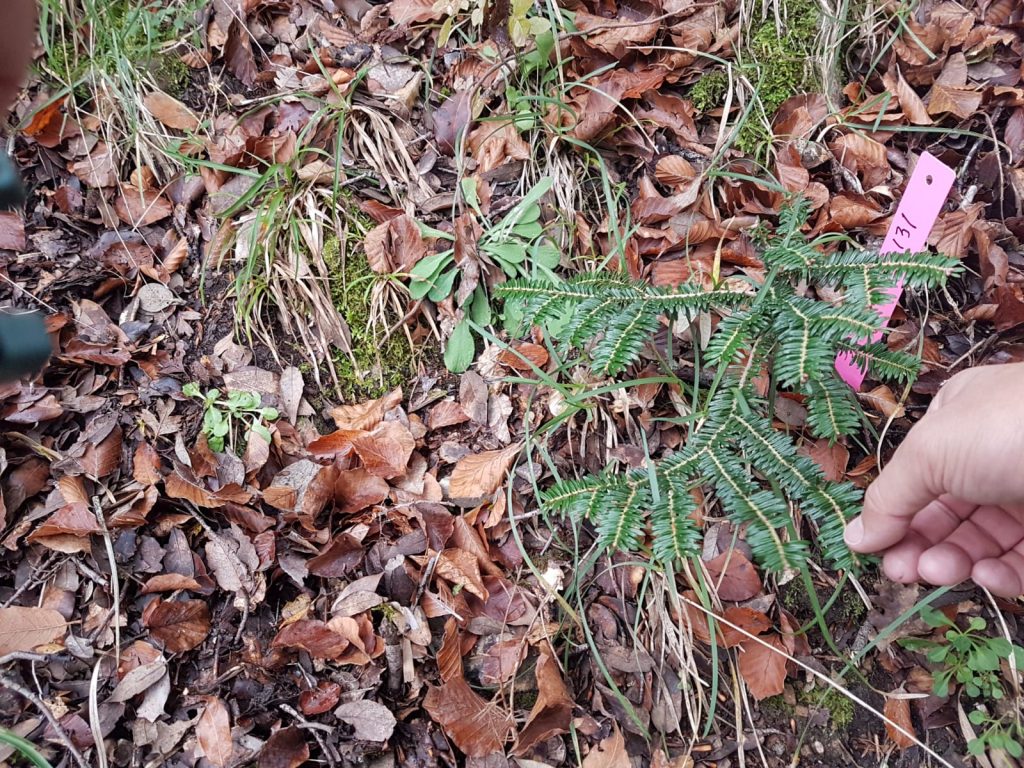 Samples of green needles were collected from all the adult trees and from young plants og the natural regeneration.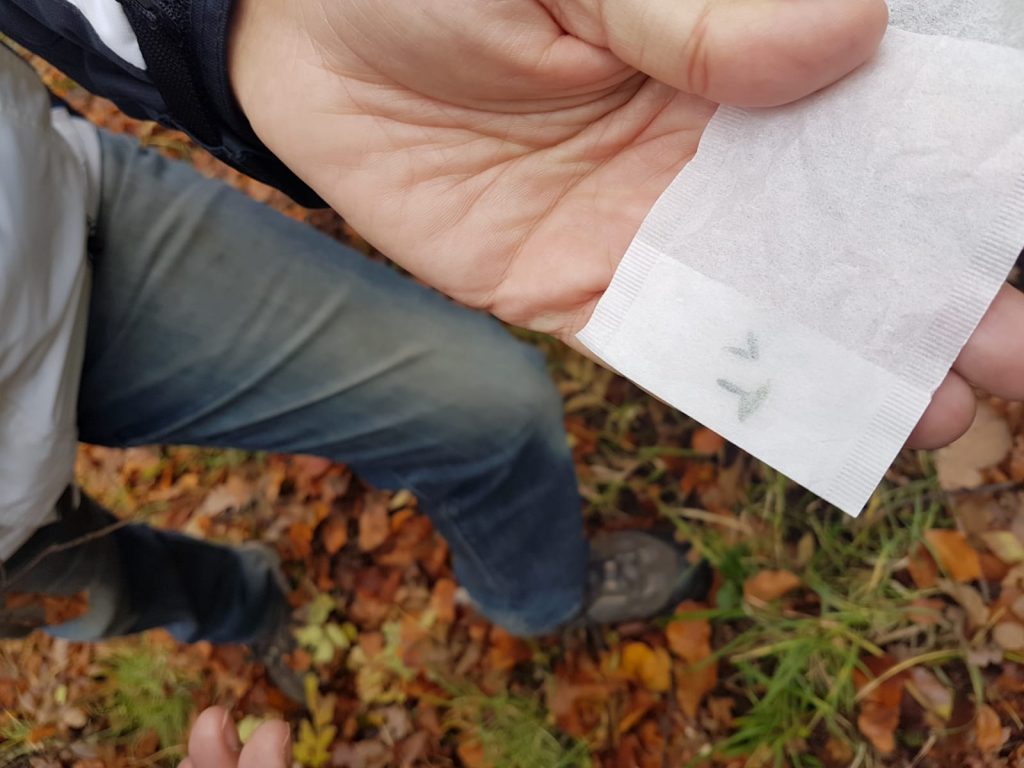 Needles collected from each plant were kept inside tea bags.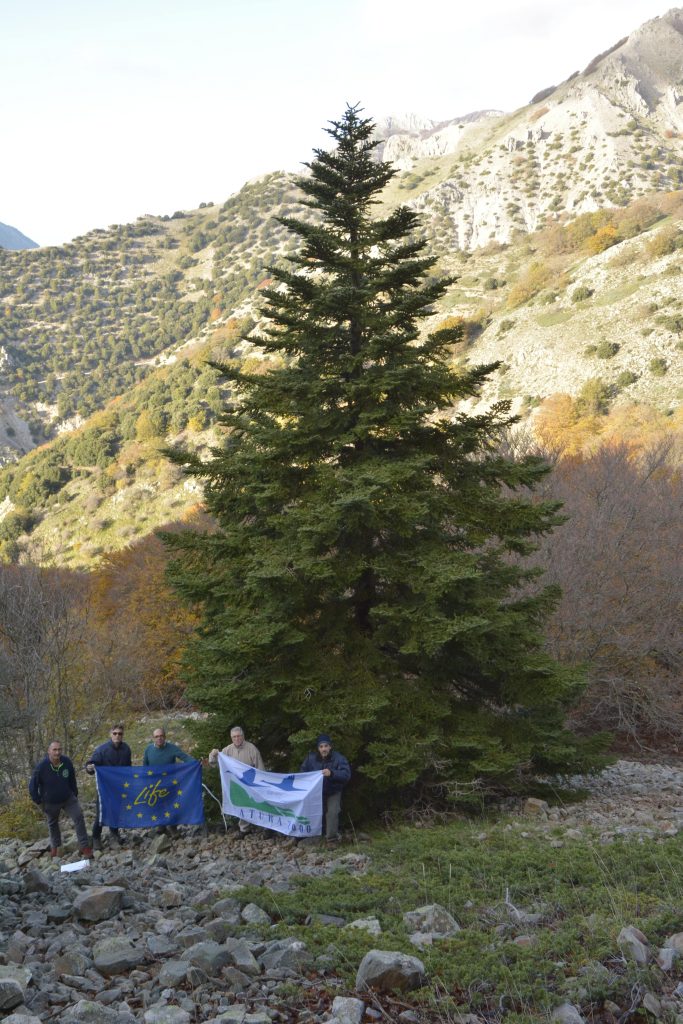 While surveing the health state of trees of the natural population (tree nr. 8).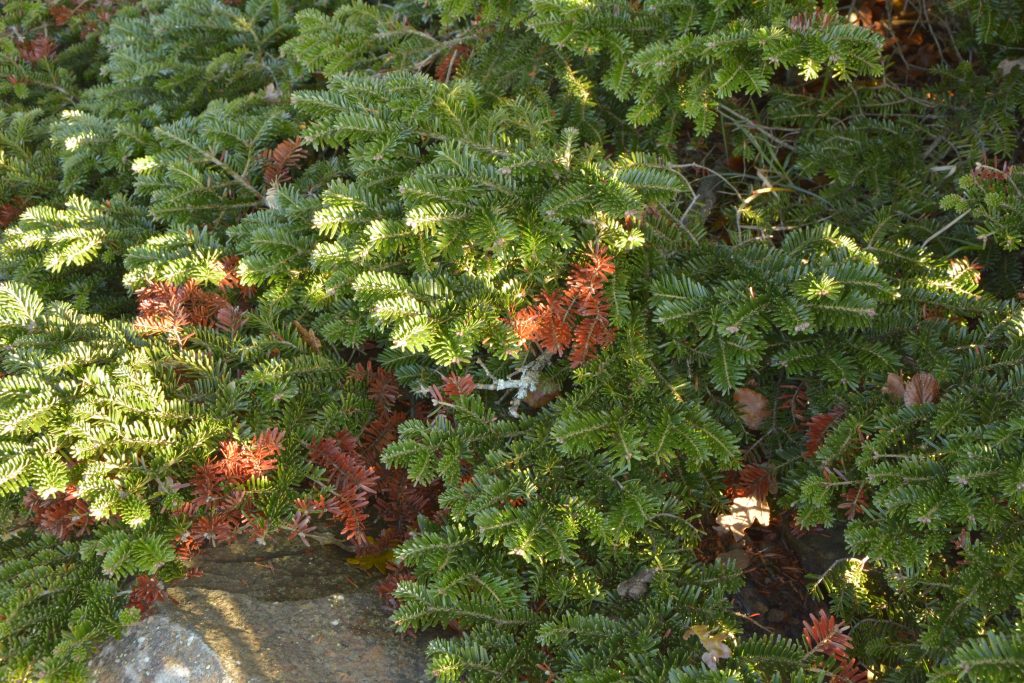 Reddened shoots (tree nr. 11).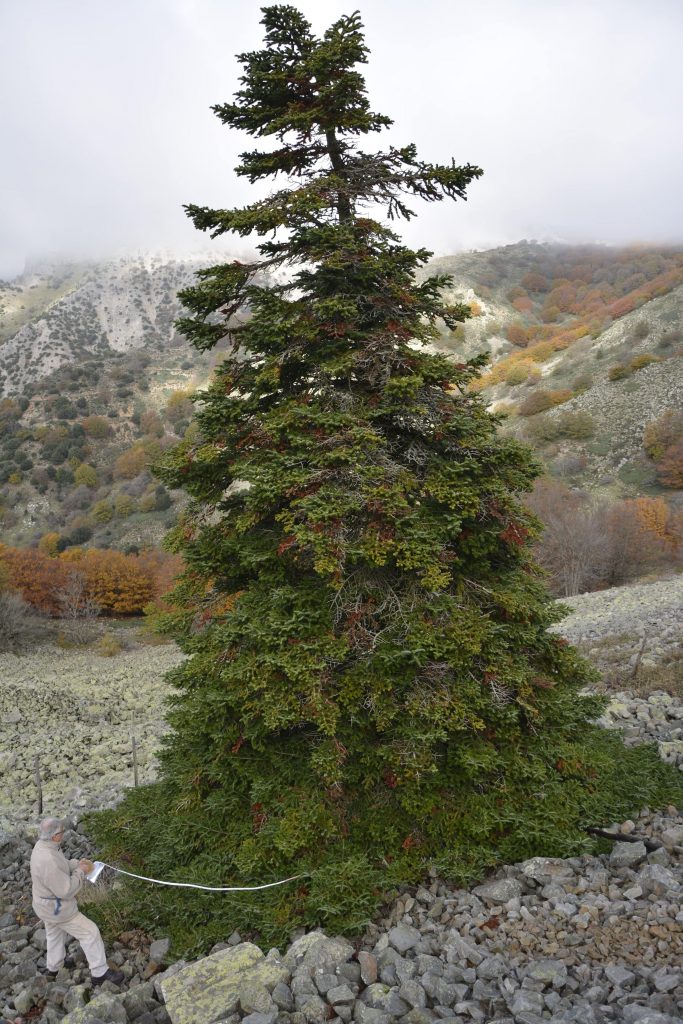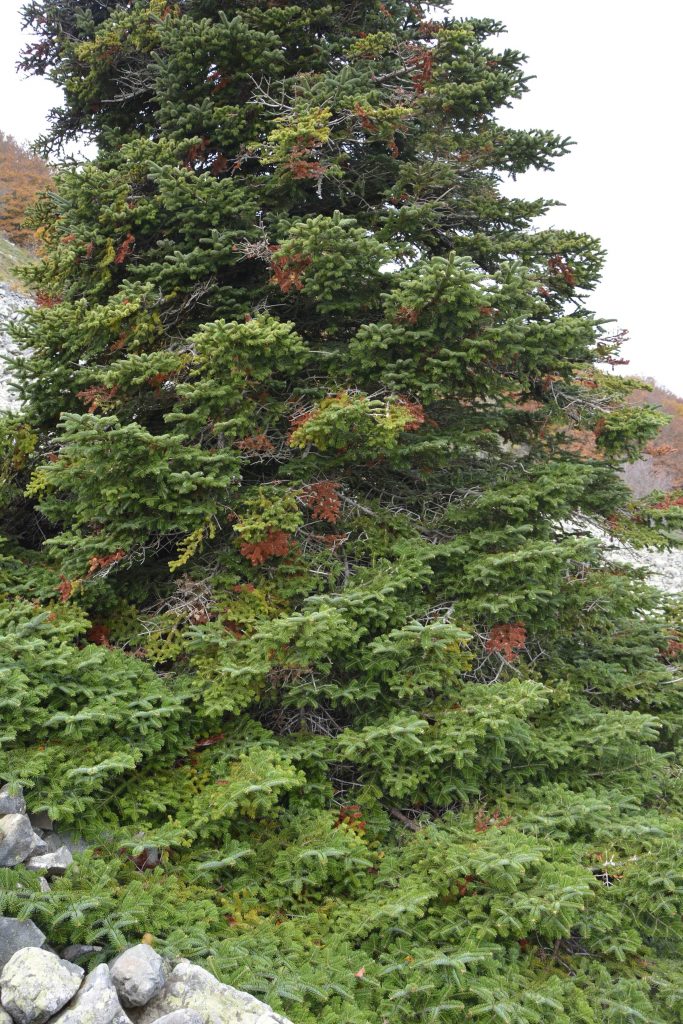 The tree nr. 12, showing desiccated twigs and branches throughout the crown.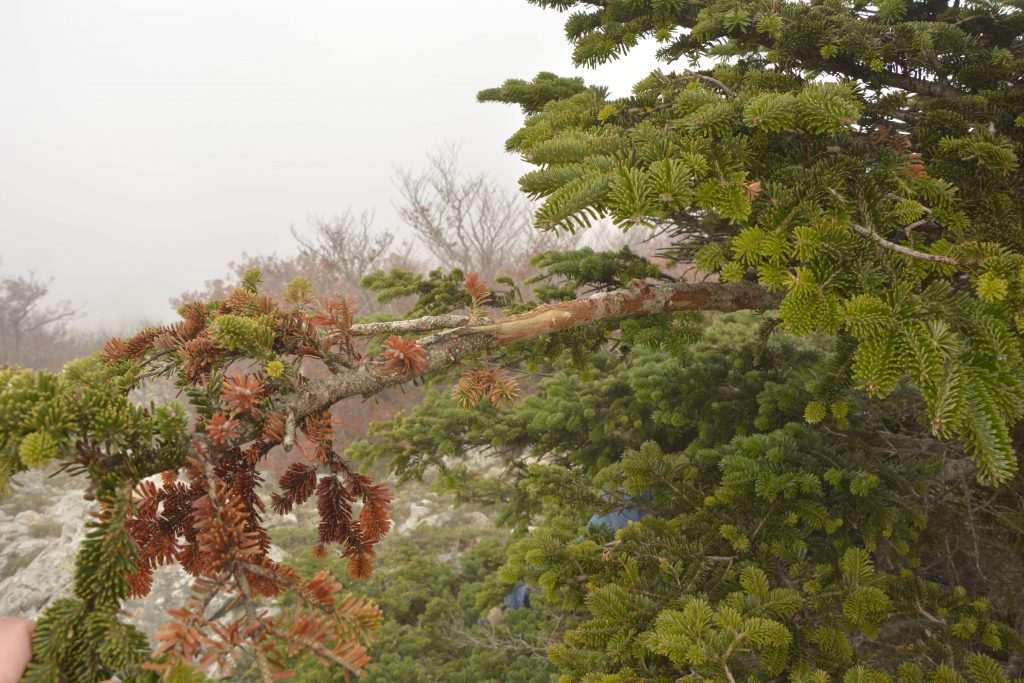 Damage caused by wild herbivores to the tree nr. 24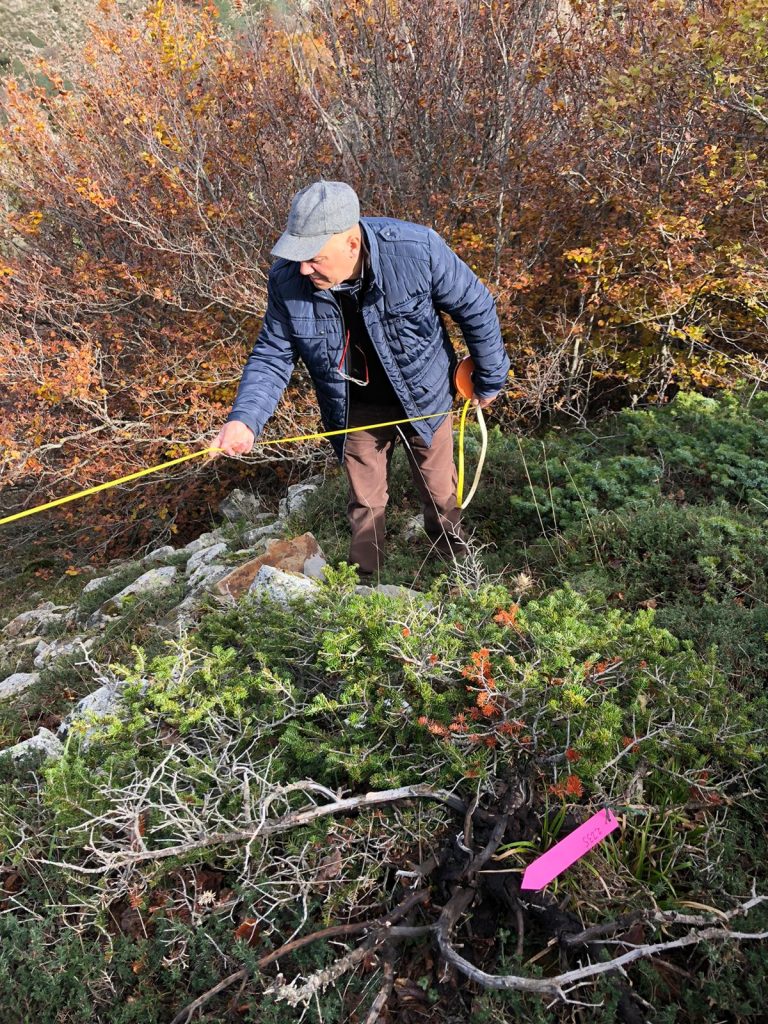 Surveys on the tree nr. 28.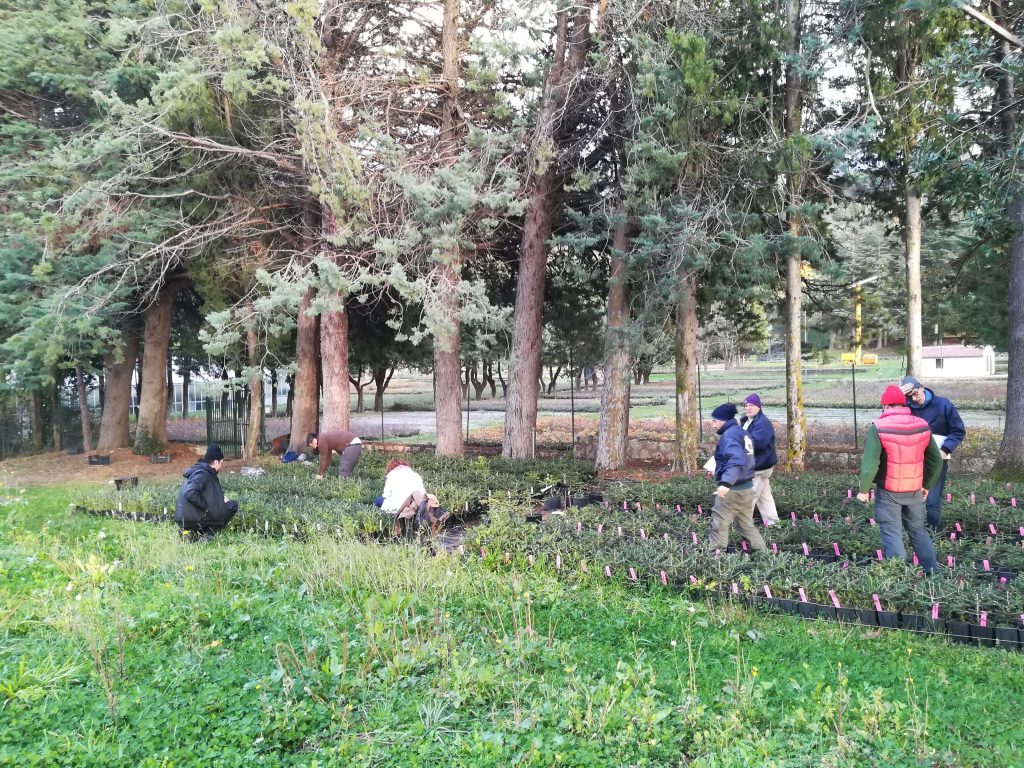 Survey and samplings on A. nebrodensis plants raised in the 'Piano Noce' nursery.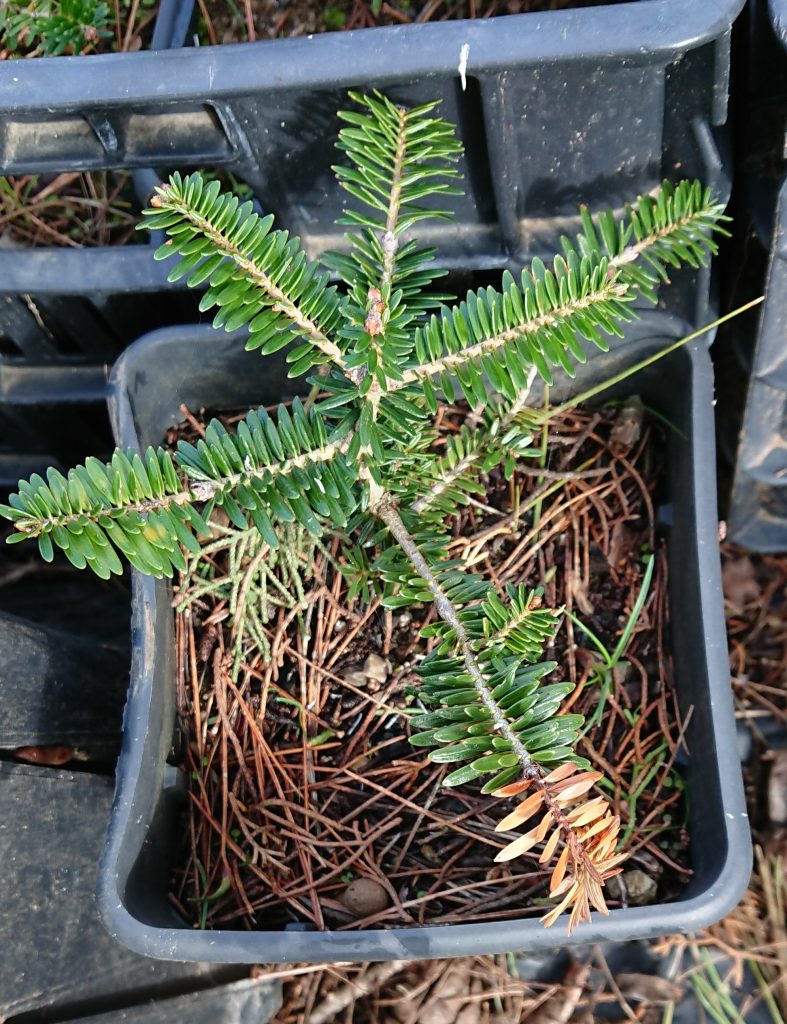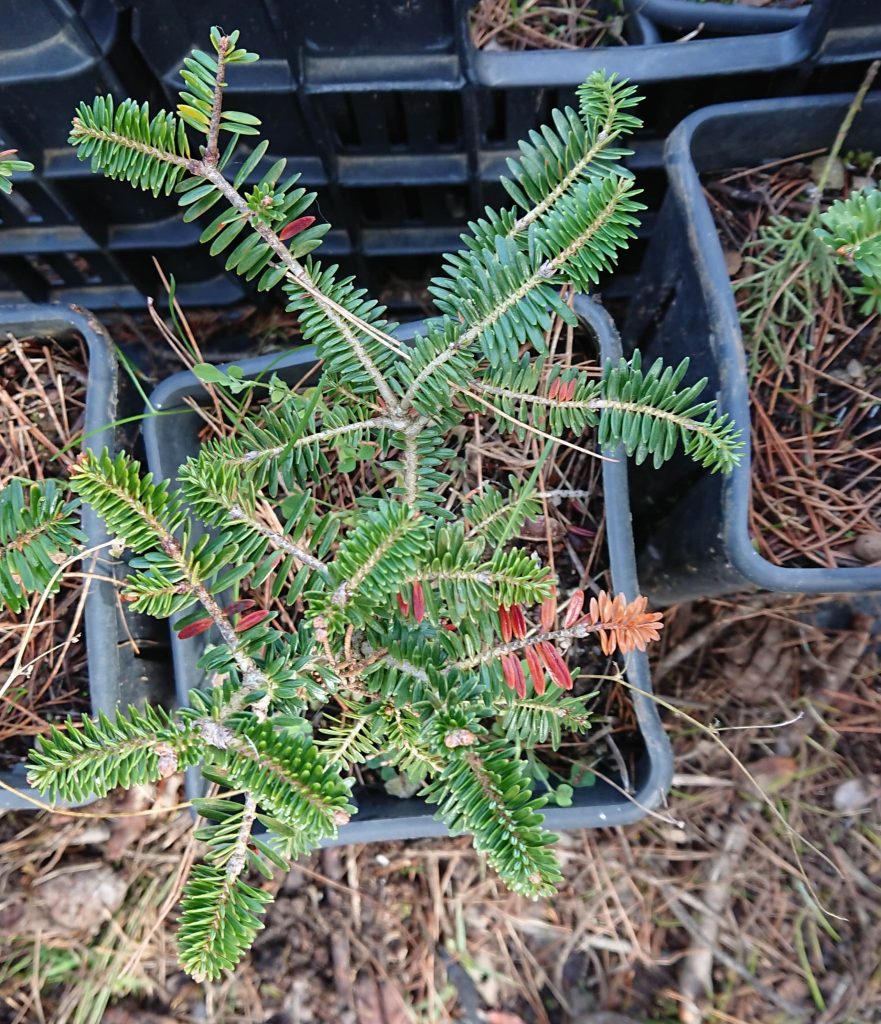 Plants in the nursery with desiccated sprouts.