Germination of seedlings in the nursery
The seedlings obtained from the controlled crosses carried out in spring of 2020 have recently germinated and are growing at the 'Piano Noce' forest nursery. The development of the seedlings is constantly monitored by UNIPA researchers and DRSRT technicians. These plants will be used to create new plantations in the reforestation and re-diffusion plots identified for the species.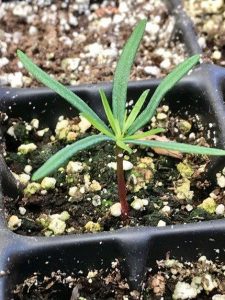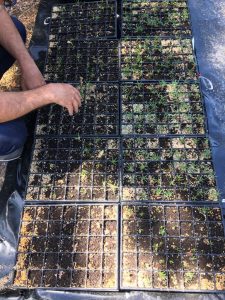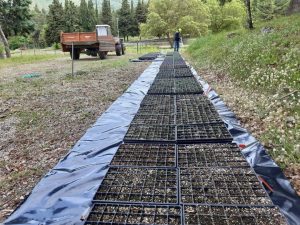 The system of fences to protect the Abies Nebrodensis is under construction
The technicians and workers of the DRSRT are engaged in setting up the new fencing system, to replace the old, deteriorated fences. The new fences are higher than the previous ones and surround a wider area around the trees of the natural population, allowing to protect the recently surveyed natural regeneration from wild herbivores and anthropogenic pressure.